McCalls 6969
Ok, currently Stephanie Lynn is hosting a Play Suit Sew-a-long:
Click Me To Be Transported to Play Suit Awesomeness!!
I am inspired by her but hesitant to join on account of, well, whenever I join something I NEVER do it. Coughcough. Ahem.
So I decided to make a few pieces using some Mccalls patterns and maybe, possibly, come out with a Summer Vacation Playsuit collection.

Maybe.
Anywho, the first pattern I made is this: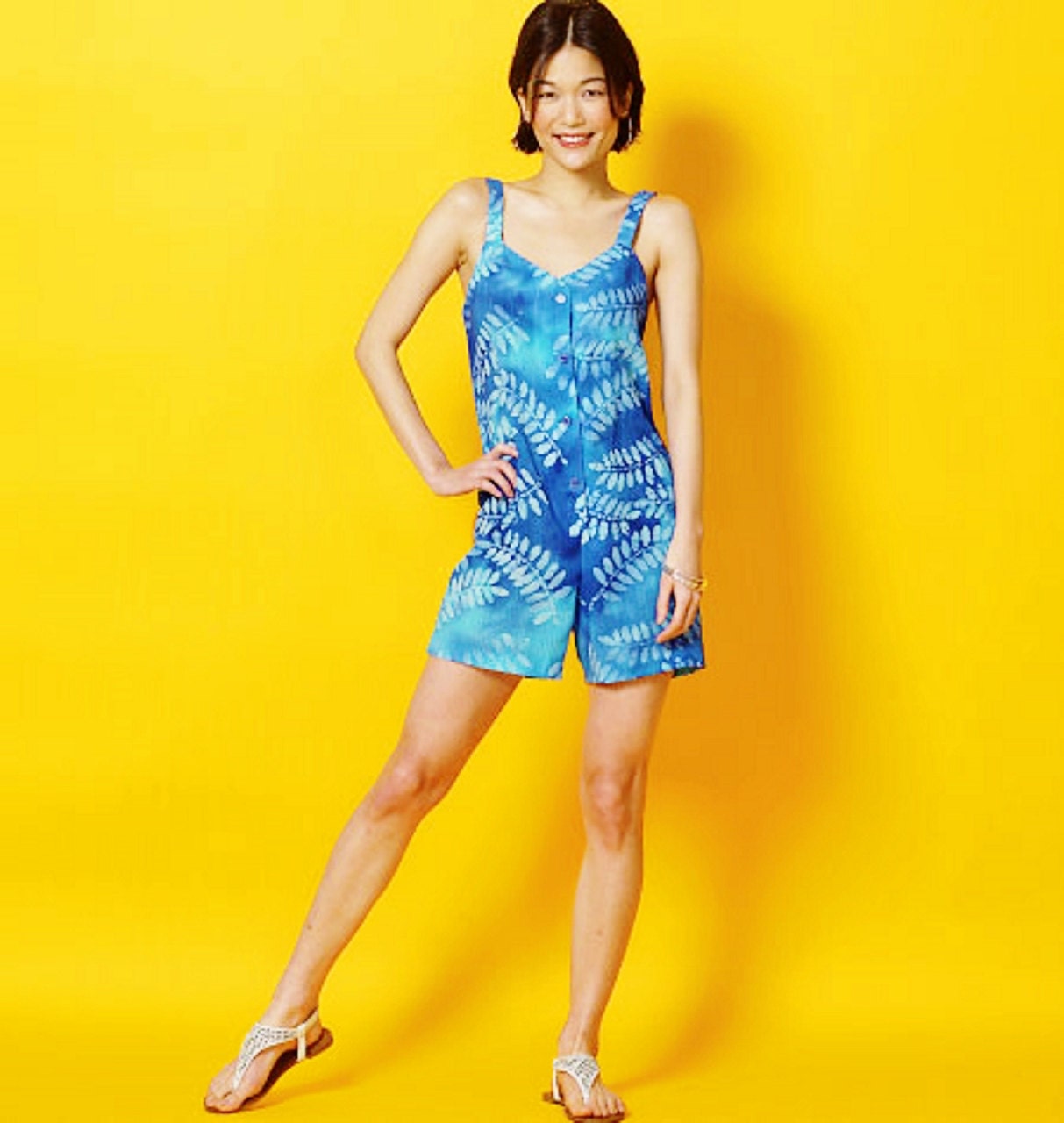 McCalls 6969


Jumpsuit/Sunsuit/playsuit.... similar, no?
And mine:
The fabric is an ADORABLE garden inspired bit I picked up at Goodwill, a cotton Im pretty sure.
And a few of the top which is just adorable:
I have had to come to terms with my size and shape (Apple, by the by, is not a fun fruit to resemble) and am trying to be more realistic in my sewing. I've got like this weird stubbornness/delusion and have refused to cut out anything other than an 18. Thing is, I'm not an 18 in the sewing world. I'm like, a 20, sometimes a 22 depending on the pattern. My problem is my waist, which is bigger then my hip size and upper bust size too! I'm just built like that I guess.
Anyway. Back to sewing.
The Pattern Review: Quick and Dirty.
SUPER simple. Like, three main pieces and facing . Took me longer to cut out then sew. I cut out a Large, which is 18-20, but forgot to add in my belly. In a one piece item like this, those with bigger bellies must add in the effect of said belly. That is, while the jumper fits, it is pulled a lot lower off my frame because my belly claims more than its fair share. So, it shows a lil more cleavage then I'm comfortable with, not so much that its a toss-away project mind you, but I don't think I'll wear it often. Im making another one and I'll be sure to size it up accordingly.
Which is ok, since it's the 'wearable' muslin. Its actually Part One of a Three Part outfit.
Part One:
Part Two:
McCalls 5431
Part Three: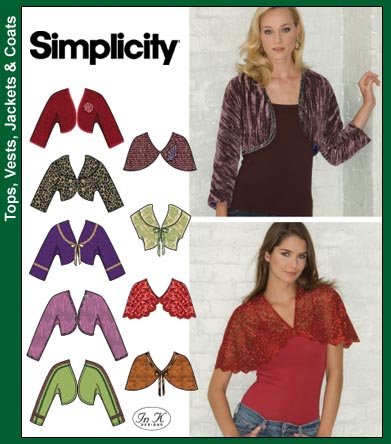 Simplicity 3921
The skirt and bolero will be in this light pale blue from this linen-like long tablecloth I've collected. (Its actually the blue background of the pic above. I love re purposing) I'm very sensitive about my arms, the whole 'Angel Wings' thing that bigger peeps get and a bolero will go a long way to reassuring me.