Disney Novelty
So, Although I haven't been posting much, I am working on some dresses. Recently inspired by the Disney trips (Future and Past) I'm rocking the novelty-theme.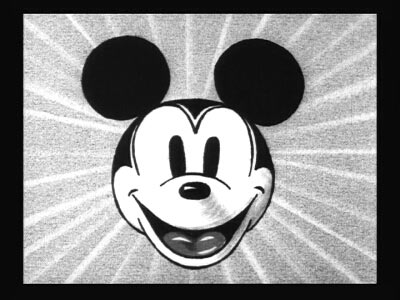 I love the idea of Cosplay-Everday, people who can wear without shame their love of animated things on their LITERAL sleeve. Across the span of skin colors, the scale of weights, the range of ages, all types of people adorning themselves like the objects of their adoration.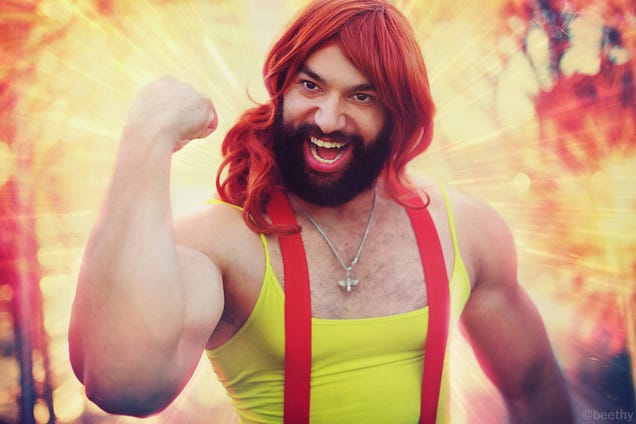 I cannot do this. I was raised on a strict diet of shame and humiliation for my size and my likes. Family fed from birth with teasing and laughter until the anxiety of actually doing what I dream has become so great I mentally abuse myself into backing out, backing down, backing slooooooooowly away. Ive been working with myself, however, to push through my self-hating geekery and allowing myself to be, well, lol, myself.
Therein lies our goal. Vintage 50's (my favorite style) has a cornucopia of 'Kitsch' and 'Novelty' dresses. It was a STYLE to wear ridiculous prints and characters! (Ironic, considering the mindset of the era BUT ANYWAY....) And from this inspiration, I have designed what I like to call Disney Day Wear.
Firstly, I must explain. In my wardrobe I have multiple copies of the same dress. If it looks good on me I will most certainly emulate it, but thats not really why I do more than one. See that old saying, measure twice cut once has become, in my head, pin once cut twice. I hate pinning and cutting. I really do. Even the seductive sound of my Gingher shears doesn't help much anymore. So, I found that if I cut two dresses out at once, it saves me time! I have an embarrassingly large stash of fabric (hoarder-large) and so I'll cut one good fabric that I bought myself and one that I like but perhaps is not too dear. I sew the not-too-dear one first, and use the knowledge gained to sew the second.
First Pattern: Butterick 5880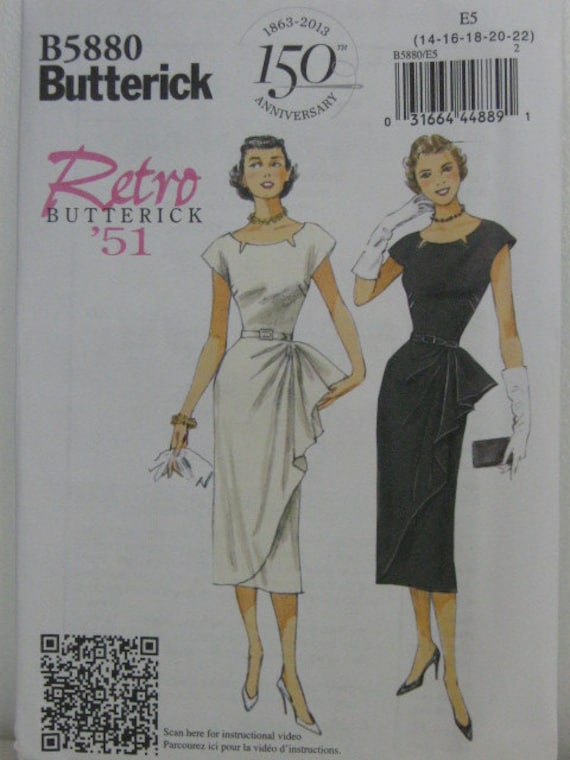 This is one of my Too Fat To Wear patterns. I bought it, but my body type (apple/square) doesn't 'technically' jive together with narrow skirts. But I love the pattern so much I tossed caution to the wind and got it anyway. Not only did I buy the pattern, but I sewed the dresses! And guess what? I was terribly wrong about it! The pattern is adorable and flatters my flat fat butt too. Ha!
Butterick 5880 Lei Me Dress
This fabric was curtains, and is the brightest, happiest flower print I have ever seen. Of course, this being just two curtains, I didn't have enough for the full gown and took the liberty of a completely green skirt. The green is what my dear sister describes as 'the perfect shade of green-and I dont even LIKE green!' and is the basis for my Swan Shield medieval gown. I used the extra yardage to pop this out.
Portrait Of Evil Dress
This fabric is my love. I found it at Joanns, and even though I dont like to buy fabric fresh off the bolt (I like to upcycle) I couldn't help myself. This has Mother Gothal, Grimhilda, Maleficient AND Cruella. If it had Ursula I would've bought the bolt, lemme tell ya. Alas it did not, but the fabric is banging anyway.
Bastet Loves It Too!
This dress is nice. Easy to sew, a tad long for my 5'1 frame, but flattering, since the mock-wrap-thing-y covers my belly bulge in a nice way. The directions are easy to follow, and even the draped-wrap-thing-y is fairly straight forward for all its intimidating looks. Overall I am mucho pleased with this set.
Second Dress McCalls 7086
Obviously version A.
Okay, I dont even WATCH Mad Men, and know that this is a re-imagining of Joan. However, I like the high neckline due to my girls tending to make cleavage out of anything an inch below my collar bones. Also, the 'bow' in front looks adorable. So I set about making two of them.
Firstly is my Nemo Dress. I have a five year old boy who LOVES Nemo, and so about two years ago I picked up two and a half yards of a cotton fabric from Hancock Fabrics to back a quilt Grandma was making for him. Never panned out. I like chaotic quilts, she likes matchy-matchy, and so the fabric was used as a banner in his room for a while, and then shoved in the stash.
Fast forward to the begining of this year. After Disney I found that Epcot ride, The Seas, with Nemo? PERFECT excuse to wear a Nemo themed dress! I looked high and low for a Nemo fabric.
Nothing.
Oh, a yard here, a yard there, baby quilt stuff, quilting squares but no decent fabric for a dress. I recalled the stuff I had, languishing below the corderoy on the third shelf of my fabric closet, and BOOM! Perfect!!
...except there was only 2 1/2 yards. Oy. So I played around and futsed and finally decided on making a dress with a deep, DEEP ruffle. In this way I could match the 'bow' to the ruffle fabric and avoid pattern clash.
Thus blocked I noticed how similar this was to the Patio Dress....
Well nothing for it then. COPIOUS AMOUNTS OF TRIM HERE I COME!!!
Variation. Truth, my dear reader? I dislike this pattern immensely. Its very matronly, especially on short-waisted, apple girls with no necks. So, ripped out the seam in the front to give myself a little more room to *ahem* breathe, and trimmed it within an inch of its life. This dress is totally a COSTUME, in the fullest sense of the world but I can't be bothered to be upset about it. I think its adorable. LOVE!
Variation: The Bow. No. Seriously. In the odd, witch-ery way that sometimes happens even after following the directions religiously, the bow was slightly small then the front, which caused bunching and riding up. I was at a loss until my brilliant sister suggested putting the bow IN THE BACK. OMG thats Perfect! I hadn't sewed it down yet and so a quick flip later and boom! Pretty nifty huh? Of course it was still too small and caused issue with the zipper, so I took initiative, then opened the center before sewing it down on either side of the zipper itself.
Still suggests a bow, but without the fuss. Yay!
Second Dress: Princess and Pearls
OMG dear reader. LOOKIT THISSSSSS!!!
Joanns, why you want to take all my money??????? WHY?!?! It reminds me of the border print skirt/dress by Pin-Up Girl Cothing
Cotton, white with a print of pink traditional princess in front of thier castles. Elegant and lovely and perfect. I am doomed. I resisted valiantly for a few weeks, but when I saw the bolt shrinking each time I couldn't stop myself and bought the last 2 1/2 yards.
IT IS MINE!!!!!!!!!!!!!!!!
... now what?
See, Im a slob. And this is, mainly, white fabric. I am also my son's handy living napkin, tissue and handkerchief. There is no way anything white will stay white with me. My life is too messy. So once I had made the break through with the Nemo Dress, I realized I could do the same basic work around with the princess fabric. The pieces of the dress within reach of my boy would be a base darker pink, along with the bow. Less fabric to dirty means less chances to embarrass myself. Not that I dont do that all day long, 24/7 anyway, but I prefer for it to be on purpose.
So, I used this same pattern, cut out and pinned and sewed my heart out. With this as the final result:
Variation; Same Bow as Nemo, cleaner that way I think.
Here you can see my mistake! The back of the dress is upside-down because I was trying to be clever with pattern placement. Sigh.
Variation; Neckline, same issue, but I simply lowered it slightly in a curve. Back neckline, you'll notice, changed drastically. I'd like to say this was an artistic choice, but really, my zipper was too short. *Shrugs*
Variation: Deep Ruffle, so deep. I mean, really, its like a skirt with a bit of a Princess topper on it rather than the other way round. Also, for this skirt instead of using my cheap ruffler like I did on Nemo, I pleated the skirt neatly (box pleats) and used a trim of white with pearls to accent it.
I LOVE THIS DRESS SO MUCH.
Its so freaking elegant and princess-y and kitschy all at the same time it hits my happy spot so hard.
I'm still working on more disney and reagular novelty dresses which include, but are not limited to:
Cinderellas Pink Dress Re-imagined
Baymax Squaw dress
Blue Satin Princess Castle Dress
Cows and Apples Dress